Transmission Maintenance
The transmission is a complicated assembly and many different things may go wrong with it. If you notice problems with your vehicle, don't automatically assume that the problem is actually the transmission. Computers receive information from numerous sensors, process the information, and then signal/operate the transmission. Often, the problem is in one of the sensors, an electrical connection, or system ground.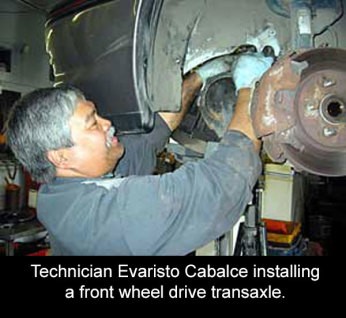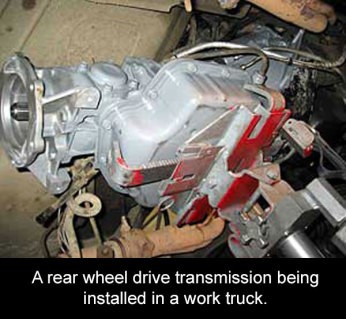 The life expectancy of a vehicle transmission can also be affected by many factors: poor driving habits; distance travelled each year; hauling and towing heavy loads; overheating; and leaking fluid. One of the best ways to prolong the life of your transmission is through regular maintenance at National Transmission.
Arrange to have your vehicle dropped off at National Transmission to replace the fluid and filter every 40,000-60,000 kilometre. It includes a road test, remove pan, clean sump and screen, adjust bands and linkage, and replace pan gasket, new transmission fluid and visual inspection. We also offer transmission flushes, which will clean out your transmission. Our locations have the transmission parts and supplies to keep your vehicle on the road, so be sure to stop by when you need different transmission supplies and parts like clutches and bearings.
NATIONAL TRANSMISSION services Domestic and Foreign Automatics, Rear and Front Wheel Drives, Standards, Clutches, Drive Trains, 4×4's, R.V.'s and Computer Controlled Transmissions. We provide free towing (with major repairs), extended warranty packages, one-day service (in most cases), farm fleet discounts, and payment plans.
The goal of the management of National Transmission is to ensure that all work is completed right the first time, at the lowest costs possible, and in an expedient manner to keep you on the road.
To top